Kenmore Mercy Hospital Endovascular Suite


Location
Rochester, New York
Services
Planning, Architecture, Engineering and Construction Administrative Services
Client
Rochester, New York
Project Duration
2007 – 2009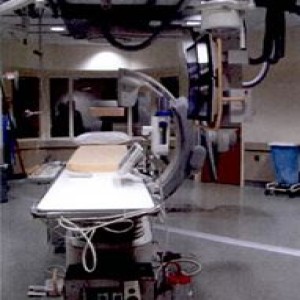 Working with the Hospital's administration, facilities staff and Imaging department's personnel and several equipment vendors a plan was developed to incorporate a new Endovascular suite within the Hospital's existing Radiology Department. The space was designed to allow for the installation of new state of the art diagnostic equipment.
Services included the demolition of the existing space which consisted of two older radio-graphic pieces of equipment and the design of a new exam space with control room and patient waiting area, structural support for the new equipment as well as HVAC and electrical upgrades.
In addition, construction administration and part-time inspection services during construction were provided.
The unit, first of its kind in Western New York was installed on schedule and approved without comment by the New york state Department of Health.