Daily Archives:
May 13, 2013

Location
Rochester, New York
Services
Planning, Architecture, Engineering and Construction Administrative Services
Client
Rochester, New York
Project Duration
2007 – 2009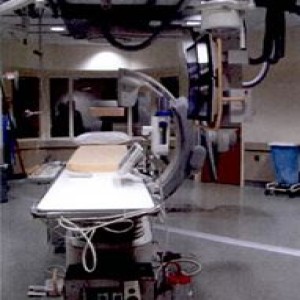 Working with the Hospital's administration, facilities staff and Imaging department's personnel and several equipment vendors a plan was developed to incorporate a new Endovascular suite within the Hospital's existing Radiology Department. The space was designed to allow for the installation of new state of the art diagnostic equipment.
Services included the demolition of the existing space which consisted of two older radio-graphic pieces of equipment and the design of a new exam space with control room and patient waiting area, structural support for the new equipment as well as HVAC and electrical upgrades.
In addition, construction administration and part-time inspection services during construction were provided.
The unit, first of its kind in Western New York was installed on schedule and approved without comment by the New york state Department of Health.
Location
Webster, New York

Project Description
The Baywinde Senior Living Community is located on 18 acres adjacent to Irondequoit Bay in Webster/Penfield New York.  This senior living campus neighbors the Bayview YMCA and has many nearby shopping and community attractions.
Serving both independent seniors and those in need of supportive services and care, Baywinde's housing choices include 14 Patio Homes, 120 Senior Apartments with supportive services, four households totaling 56 units of Enriched Housing and two households totaling 22 units for Memory Care.  Each household, providing residency for 11 to 14 individuals, features a country kitchen, dining/activity space, parlor and sunroom.
The campus offers elegant dining areas, fitness centers, lounges, gardens, and walking paths, as well as a greenhouse, a chapel and a library.  Also on campus is a street of shops, featuring a country store, café, beauty salon, restaurant, bank and community space.
Baywinde also offers a state of the art technology system developed by The Crestuk Group for use in senior communities.  This unique system provides all residents with intranet access plus advanced life and safety amenities.
Location
298 Albany Shaker Road
Albany, New York 12211
Client
Owner/Operator
Mr. Michael Levine
Project Value
$ 6,000,000
Project Description
Loudonville Home for Adults is a licensed Adult Care Facility located in Loudonville, New York, just north of Albany.
The facility consists of 50 beds and is designed in the Tudor style of architecture. The interiors create a warm atmosphere and a homelike environment.
The new addition consists of two households of 8-beds each. Each household has its own living room and its interior is designated to create a warm atmosphere and a homelike environment.
A household is a self-contained, secure unit that provides small group living and activities. The dining and large group activities space is located adjacent to the country kitchen which is located between the two 8-bed Households. All support spaces such as medications, utility rooms, and tub room and staff areas are centrally located.