Roswell Park Cancer Institute MRI Addition


Location
Buffalo, New York
Client
Roswell Park Cancer Center
Project Value
$3,000,000 (excluding MRI equipment)
Project duration
Roswell Park Cancer June 2010 to July 2011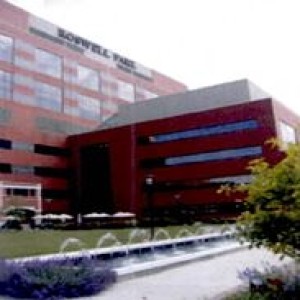 The existing Magnetic Resonance Imaging (MRI) suite at Roswell Park Cancer Institute (RPCI) is located in the Hospital's existing Radiology Department at the northeast corner on the second floor north of the main hospital. Presently, it maintains a heavy volume of MRI cases requiring extra staff time and protracted client wait times for imaging procedures.
The new second MRI suite addition is located across the corridor from the existing Radiology Department on an existing roof just above the hospital's main loading dock and materials handeling department located on the first floor. Proximity to the existing MRI was important.
This new suite is intended to house a larger MRI unit piece of equipment (3.0 Tesla) with appropriate RF and Gauss line shielding. It was also designed with future build out space for an addition MRI unit and suite n the future.
Scope of work included complete programming, planning and design including engineering and construction administration services.