Loudonville Extended Care Facility

Location
298 Albany Shaker Road
Albany, New York 12211
Client
Owner/Operator
Mr. Michael Levine
Project Value
$ 5,000,000
Project Completion
Ongoing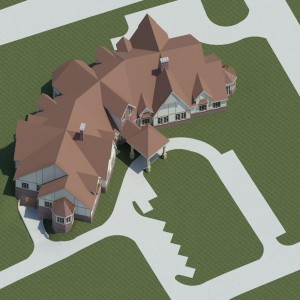 Loudonville Home for Adults is a licensed Adult Care Facility located in Loudonville, New York, just north of Albany.
The facility consists of 50 assisted living residents and 18 Alzheimer's resident in a Memory Care addition adjacent to the Assisted Living Facility. The overall design of the complex is Tudor in style.  The interiors create a warm atmosphere and a homelike environment.
The newly proposed Extended Care Facility will be one story consisting of 24 residents in approximately 14,000 square foot and will consist of two households of 12-beds each.  Each household will have its own living room and its interior will be designed to create a warm atmosphere and a homelike environment.
A household is a self-contained, secure unit that provides small group living and activities.  The dining and large group activities space will be centrally located with its own adjacent country kitchen located between the two 12-bed Households.  All support spaces such as medications, utility rooms, and tub room and staff areas will be centrally located to each Household.